A Guide to Fire Safety in Hospitals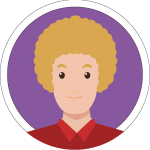 Fire safety and training are crucial for hospitals. Not only does it mean that a hospital is complying with the law, but it also means that all visitors, patients, and employees are protected from unnecessary risk.
Training is the first step, as it demonstrates what personnel should do in the event of a fire and how to help evacuate patients if required. Additionally, it also empowers employees of the hospital to identify and eradicate potential hazards themselves.
What Should a Hospital Fire Programme Include?
Fire safety in a hospital is incredibly essential, given that many vulnerable people may not be able to evacuate themselves in the event of a fire. This is why any health care facility must, by law, have an appropriate fire safety management programme in place, which safeguards against the likelihood of a fire and protects occupants if one should occur.
An appropriate programme should include:
Fire safety management structure – this defines the exact roles of each person with a role to play in fire safety.
Stringent housekeeping practices – this will cover safe cleaning practises, such as careful use of chemicals and correct storage.
Routine checks, tests and maintenance – this should outline how often equipment should be managed and maintained.
Staff training – this should cover fire theory, prevention and what emergency actions must be taken.
Fire drill schedules – this should cover and dictate the frequency of fire drills and tests.
Possible Risks to a Hospital Setting
Statistically, there are a number of fire risks associated with a hospital, according to elitefire.co.uk, these are the most common:
Medical and surgical equipment.
Overworked cables and sockets.
Kitchen facilities.
 
Other risks can also include:
The incorrect storage or disposal of cleaning equipment/products – appropriate facilities on the hospital grounds should be available to dispose of waste, with only daily waste to be stored on wards.
Arson – statistics show that of all the fires that were attended by the fire service between 1994 to 2005 in a hospital setting, 29% of them were started deliberately.
Incorrect or damaged fire stopping equipment – if there is a breach in fire stopping safety, then floors, doors, ceilings, walls and windows which were initially put into place to prevent the spread of flames may no longer be able to perform this task.
The risk of fire is far more challenging to control in areas that are available to the public, such as waiting areas and wards that permit visitors.
Additionally, some patients are classed as high-risk, particularly those who require assistance to evacuate or those on life support machines – this should be taken in consideration during the risk assessment.
What is a Duty Holder?
In England and Wales, the responsible person in a hospital is known as the "duty holder". This is similar in Scotland, and Northern Ireland, where anyone with control over the hospital must take appropriate measures to ensure that fire is reasonably prevented, or the spread is mitigated in severe circumstances.
However, hospitals in the Republic of Ireland it is first up to the building owner to ensure measures are undertaken. From here, responsibility drops down the chain of command, and in the end, could conceivably be the responsibility of the staff nurse in charge of a shift.
Governing Law
In England and Wales, the Regulatory Reform Order (Fire Safety) 2005 replaced all fire certification under the Fire Precautions Act 1971, and the related laws included in the Fire Precautions (Workplace) Regulations 1997.
The Regulatory Reform Order specifies a duty to reasonably secure the safety of employees, non-employees and to ensure the premises is safe and is following the recommendations of a fire risk assessment, which is to be carried out by the duty holder.
Risk Assessments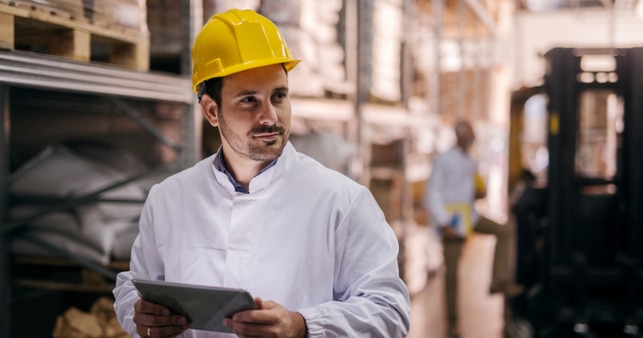 If a fire precaution is classed as a "process", such as a risk assessment, this will fall under the jurisdiction of UK parliament.
These kinds of precautions are designed to reasonably prevent the outbreak of a fire and then restrict the spread of a blaze and related contaminants, such as smoke, as a direct result of work processes.
The Regulations stipulate that whoever manages risk assessments in a medical setting should assess the risk of harm from fire and keep these processes under constant review. This falls under seven different categories:
Carrying out the initial risk assessment.
Identifying fire safety measures required.
Implementing these fire safety measures using the principles of "risk reduction."
Placing fire safety processes into place in order to review and control fire safety.
Complying with all required obligations of the fire safety regulations.
Keeping the fire safety risk assessment under review.
Keeping an audit trail and records.
Precautionary Procedures
Fire safety can be broken down into two: active and passive.
Active fire measures are systems which activate in the event of a blaze; these could be sprinklers, fire detection equipment, emergency lighting and firefighting gear.
In wards, staff must be trained in the handling of the correct equipment and must be aware of how and where to evacuate patients. In outpatient areas, the team must be clear of the evacuation procedures in order to direct people safely from the building.
Passive fire safety refers to the structural integrity of the building, which, as we mentioned earlier, must have specific materials in place to prevent or slow the spread of a blaze. This also encompasses the maintenance of fire escape routes, fire-resistant materials and the structure of the building, which must retain structural integrity even during a fire.
It's crucial that all staff are taught the specific hazards which could impact the area in which they work and how they can be of assistance in an emergency.
Although in some cases, hospital fire training will be fairly generic, evacuation procedures must refer specifically to each area of the hospital.
So, let's take the example of a spinal care unit – should an evacuation be necessary, rigorous steps would need to be put into place to ensure that no further harm is caused, by utilising spinal boards and head blocks.
If you have any questions about anything we've covered in this blog, or you're interested in our industry-leading fire prevention software, please don't hesitate to contact us today.

Liam Fischer | Customer Support Technician
Favourite beverage: Tango
Favourite villain: Megamind
Favourite restaurant: Wagamama