BBQ SAFETY TIPS - HOW TO MAINTAIN, USE AND DISPOSE OF YOUR BARBECUES CORRECTLY
Outdoor activities are great in the summer holidays, especially when our unpredictable British weather kindly provides some sunshine. School holidays and an upcoming bank holiday weekend also mean the barbecues are likely to come out. Whether at home in the garden or disposable barbecues elsewhere it's time to brush up on a few BBQ safety tips
General Tips
Check your barbecue is in good working order
Read the operating instructions provided with your barbecue
Set up the barbecue on a hard, flat surface away from any trees, sheds, tents etc
NEVER leave a barbecue unattended
Keep any children, pets and garden games a safe distance away from the barbecue
NEVER use any sort of barbecue inside, they can release dangerous CO fumes
Let your barbecue cool completely before attempting to move it
Charcoal Barbecues
NEVER use petrol to light a barbecue
Only use recognised fire lighters or starter fuel and only on cold coals
Don't overfill the barbecue, only use enough charcoal to cover the base of the barbecue to a depth of about 2 inches
NEVER put hot ashes in the bin, they could quickly melt the plastic and start a fire!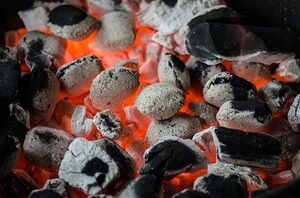 Disposable Barbeques
Read the instructions that come with your disposable barbecue and follow them carefully
If there is a designated barbecue area – use it!
Ensure disposable barbecues have fully cooled down before disposing of them, you can even pour cold water on it just to make sure
Gas Barbecues
Make sure there are no leaks to the gas cylinder or pipe work by brushing soapy water around the joints and watching closely for bubbles
Ensure the barbecue is in working order and all hoses are attached correctly
Turn the tap off before changing the gas cylinder
Change cylinders outdoors or in a well ventilated area
Turn off the gas cylinders before switching off your barbecue to ensure any gas remaining in the pipe work is used
Don't store more cylinders than you need and NEVER store them in direct sunlight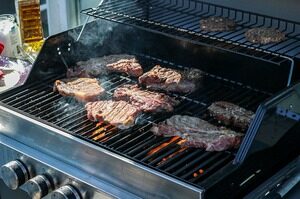 Hannah Cheshire | Head of Marketing
Favourite superhero: Wolverine
Favourite sport: Ice hockey
Favourite music genre: Punk rock / Alternative rock
Sharing is caring!