Fire Safety Guide for Educational Premises
In this blog, we'll be taking a look at fire safety within educational premises, to help employers, headteachers, occupiers, governors and the owners of educational properties.
Firstly, it's crucial to realise that more than one fire safety regulation can be applied to an educational establishment. For example, The Regulatory Reform (Fire Safety) Order 2005 and the Health and Safety (Safety Signs and Signals) Regulations 1996 will coexist at all times, and depending on the premises others may be at play too.
This may mean that the Guide on Offices and Shops, Guide on Small and Medium Places of Assembly or Guide on Large Places of Assembly, and in a situation where a premises is a boarding school or halls of residence the Guide on Sleeping Accommodation, will all be applicable, and in some cases all at once.
What We'll Cover
This blog has been written to help you to comply with all necessary fire safety law and help to complete a thorough fire risk assessment to identify which fire precautions must be in place in your educational establishment.
This includes:
Schools
Colleges
Universities
Sunday Schools
Academies
Creches
Adult education facilities
After-school clubs
Outdoor education facilities
Music schools
It might also be appropriate for a single premise used for educational purposes within a larger complex, to follow different fire safety protocols than the rest of the building, in which it is located. Although, in this case, collaboration with the Responsible Person for each part of the building may be necessary for an entirely integrated risk assessment to take place.
As we've mentioned, this guide has been put together to offer guidance to ensure you can correctly carry out a practical risk assessment. However, after you read through, if you decide that you aren't in a position to apply the advice offered yourself or you're unclear as to how your establishment fits into the guidance, it's vital that you seek the advice of a fire stopping professional.
More complex premises, which are used for several different purposes, may need the input of someone who has had significant training or experience in fire regulation.
Fire Hazards
The danger to life in a typical schooling environment is very low; however, it is a considerable danger in boarding schools or halls of residence because individuals sleep within the premises.
However, the fire hazards and chance of a spreading blaze are high in both scenarios, but for different reasons. Because schools are usually left unattended overnight, they often subject to an arson attack, which accounts for around 75% of all school fires.
On the other hand, boarding schools and university halls are also considered to be at high risk, due to the fact that they are very similar to domestic properties, only on a far larger scale. In fact, fires in educational boarding accommodations were one of the most common reasons for fire brigade call-outs outside of standard domestic dwellings between the period of 2012 and 2018.
Undertaking a Fire Risk Assessment in an Educational Environment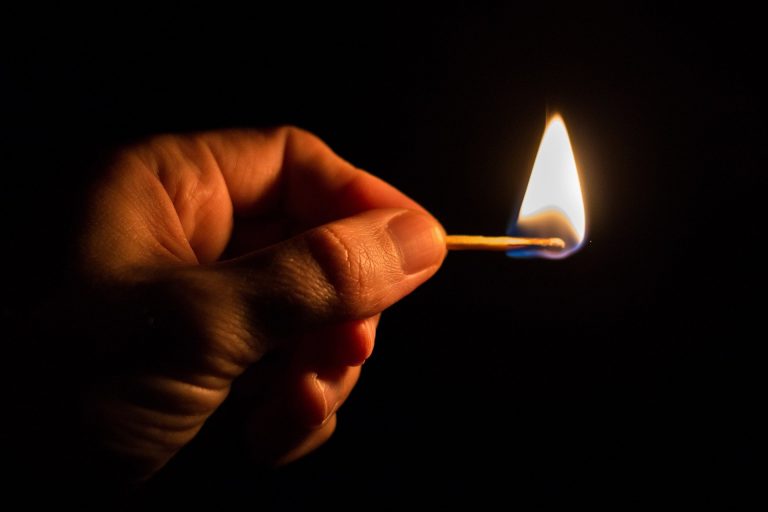 The legal responsibility to undertake appropriate fire risk assessments – designed to protect lives and the property within the building – lies with the Responsible Person.
The idea of doing this is to prevent the occurrence of fire in the first instance, or significantly reduce the impact if one were to break out. A fire stopping survey and risk assessment is conducted on a "what-if" basis, thereby protecting the building in the worst-case scenario.
If you don't feel as though this is something you're able to undertake yourself, contact your local fire brigade as some areas of the UK do regularly send out Fire Safety Inspection Officers to inspect commercial properties. Alternatively, you may wish to contact a specialist fire consultant.
This can work out to be quite costly though, so the cheapest option is to select and train a member of your staff to take on the responsibility for all fire-related matters to ensure they can undertake the survey correctly.
This person can then keep records of any incidents of fire or related-security matters across the premises, no matter how small. This can help to build up a risk profile, which may be able to predict when a major fire or arson-related incident might occur.
Research suggests that a pattern of petty vandalism or seemingly isolated arson attempts usually proceeds a significant crime, which statistically is more likely to be committed by an individual under 20 years of age.
Fire Representatives
Fire stopping is usually not particularly high on the agenda when it comes to educational institutions. Insurance is all very well and good, but it is not always the solution, especially if the damage caused by a blaze creates more harm than the premium pays out for. Not to mention the increased premiums that come with making a sizeable claim.
As a result, it is recommended that someone with fire safety experience can act as a consultant to the board of governors to offer advice and oversee risk assessments and any fire-related decisions. If there are any serving or retired fire officers with a connection to the institution, this would be absolutely ideal.
If you have any questions about anything we've covered in this blog, or you're interested in our industry-leading fire prevention software, please don't hesitate to contact us today.

Sheida Esfandiari | Marketing Assistant
Favourite dessert: Tiramisu
Favourite ice cream flavour: Chocolate
Favourite season: Summer