Don't just take our word for it. Find out what some of our customers have said about the FireArrest app.

"We are a small independent company and have just started using firearrest. I have had excellent customer service from Helen who is in sales but she isn't the big sales sells. Super helpful and a good laugh. Andrew helped with the technical stuff although there isn't much technical as it's very user friendly. Highly recommend the product, staff and the business."
"FireArrest has comprehensively improved our business processes, and keeps our records organised and accessible via the Cloud. It's simple - but effective!"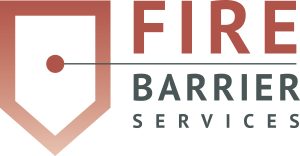 "Over the past year we have used FireArrest on many projects and have found the software easy to use, helping us to streamline our business and reporting process. Any support required has been handled well, impressing us with their response and willingness to help. We would recommend FireArrest if you are in the market for passive fire protection software."
How Can the FireArrest App Help You?
At FireArrest, our pioneering fire stopping app has been designed with the help of professionals from the fire stopping industry for use during a passive fire protection project.
The app features a range of features and tools to give you and your team the flexibility to complete, share and report upon any part of your fire stopping project. The most important part of undertaking any large-scale fire stopping plan is collaboration, communication and efficiency.
The app allows teams to share information, data and reports while ensuring everyone on the team remains accountable with a complete audit trail of all work completed.
For more information on our app, or to find out more about our referral programme, contact the team today.