An everyday part of life any door is often overlooked, but you never know when a fire door will come into action meaning they need to be properly maintained. There are a number of reasons a fire door may become less effective than it should be which we may not realize are issues in the first place or even think to check. The Fire Door Inspection Scheme (FDIS) are the safety standards body who oversee these aspects, and recent findings show that there are sometimes issues that compromise that safety
Why do we need fire doors?
Fire doors are heavier than normal internal doors, have a seal around the edges which expands when heated, have fire-resistant glazing if any windows are present as well as fire resistant ironmongery and are fitted with door closers enabling them to shut automatically.
They are designed to prevent/slow down the spread of fire and smoke across the building and compartmentalize fire to a particular room, giving people longer to escape and the fire service longer to rescue anyone who may be trapped. In short, they are designed to save lives.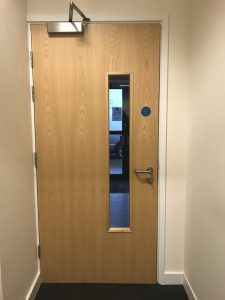 Who is responsible?
Article 17 of the Fire Safety Order makes it a legal requirement to ensure that fire doors are correctly installed and mainained so they are fit for purpose.
The responsible person in a building (usually the employer, owner, landlord, occupier, someone with control of the premises, facilities manager, building manager or risk assessor) is in charge of making sure that fire doors are legally fit for purpose. However, it is not hard for anyone to take reasonable steps to ensure fire doors are doing their job, and considering the role they play it is in everyone's interest to do so.
Simple 5 step check
Just like smoke alarms, fire doors need to be checked and correctly maintained, if not done then under the intensity of a fire the door may not provide proficient protection. The organisers behind Fire Door Safety Week have outlined 5 simple steps that can be taken in order to check a fire door.  
Check for certification – A label or plug will be found on the door (usually towards the top of the door).
Check the gaps – When closed, the gaps around the door should be less than 4mm (8mm at the bottom of the door). Use a £1 coin (around 3mm thick) to determine the size of the gaps.
Check the seals – If there are seals around the door or frame, ensure there are no signs of damage.
Check the hinges – Check that the hinges are secure with no missing or broken screws.
Check the door closes properly – A fire door only works properly when closed. They should not be propped open and should close firmly by itself without getting caught on the floor or frame. Open the door about halfway and let go to see if closes correctly.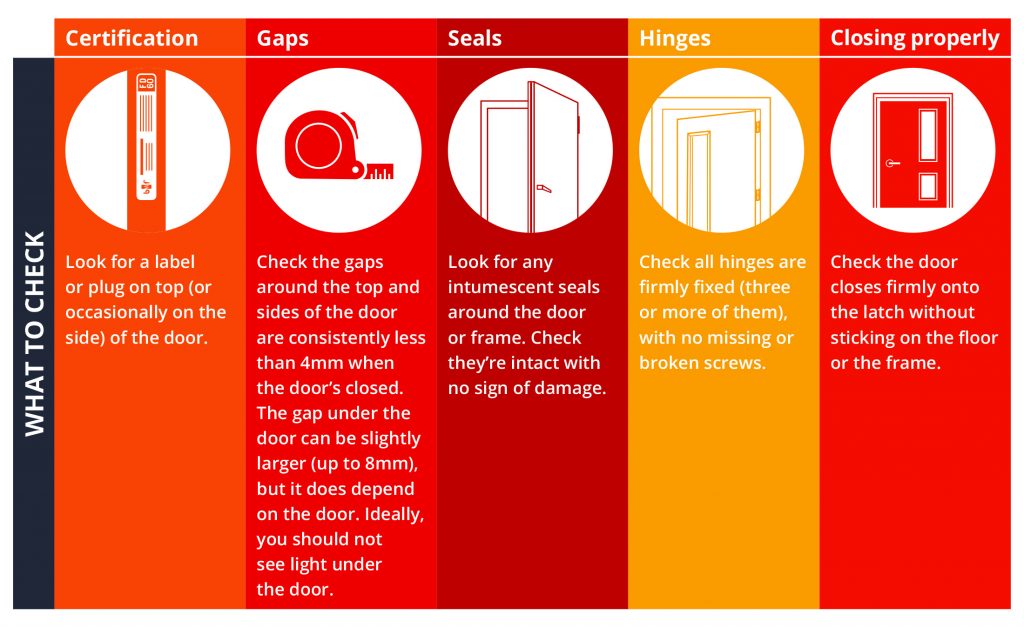 Hannah Cheshire | Head of Marketing
Favourite superhero: Wolverine
Favourite sport: Ice hockey
Favourite music genre: Punk rock / Alternative rock
Sharing is caring!