FireArrest covers every stage of your fire stopping project. Within the App, you'll find a range of easy to use tools and features to enable you to accurately map the location of all walls and floors whereby fire stopping materials have been installed. It also documents the date and what materials were used, providing a permanent record of fire-stopped locations for contractors carrying out work. This mean you have a complete audit trail for complete compliance. We have developed the FireArrest solution to be intuitive, providing all the necessary features to enable users to be productive, while recording every little detail of a project. It has a modern and simple user interface that allows users to easily access the feature they require within a few taps. This streamlined approach makes for quicker user adoption, allowing you to get on with what you do best.
It's the ideal solution for passive fire protection contractors, construction firms, property owners, hospitals, schools and colleges, and essentially for anyone who is responsible for the health and safety of a building.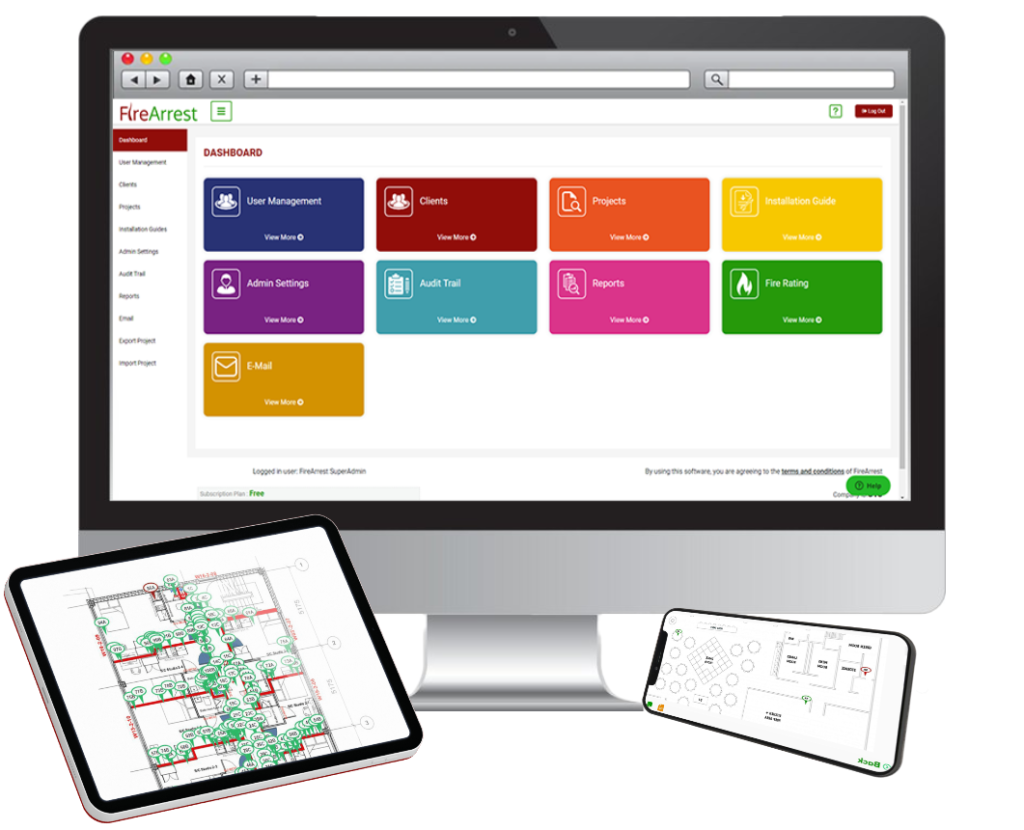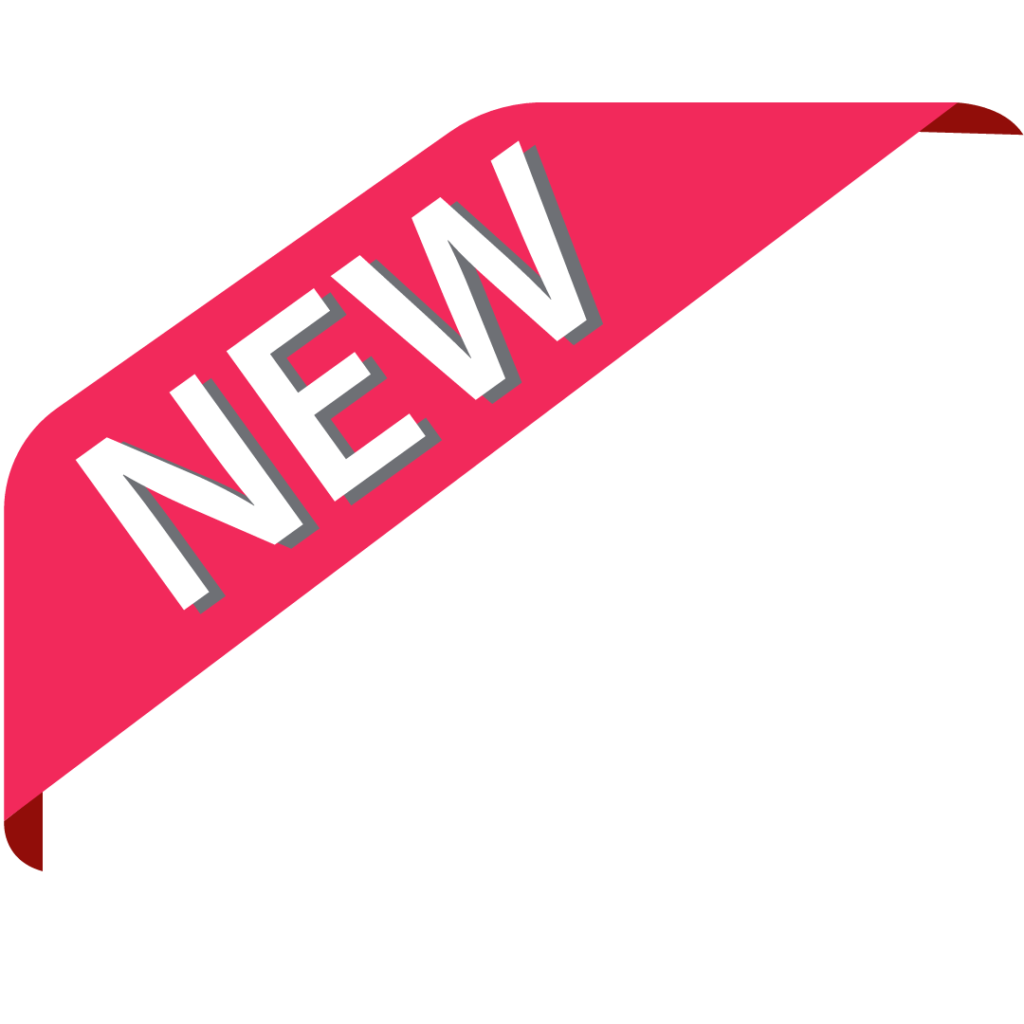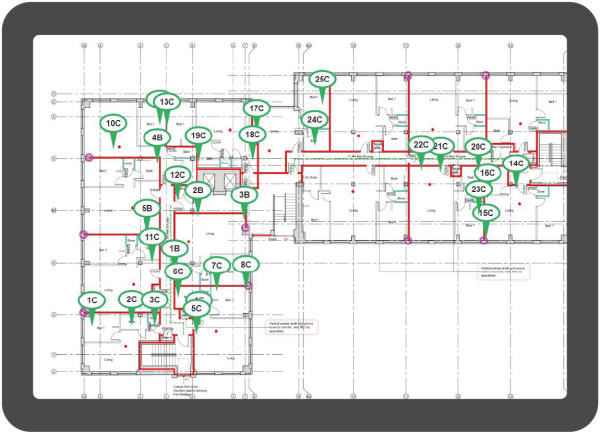 Setting up costs for labour and materials enables the FireArrest application to automatically calculate the total cost of a project, considering VAT and any adjustments you wish to make.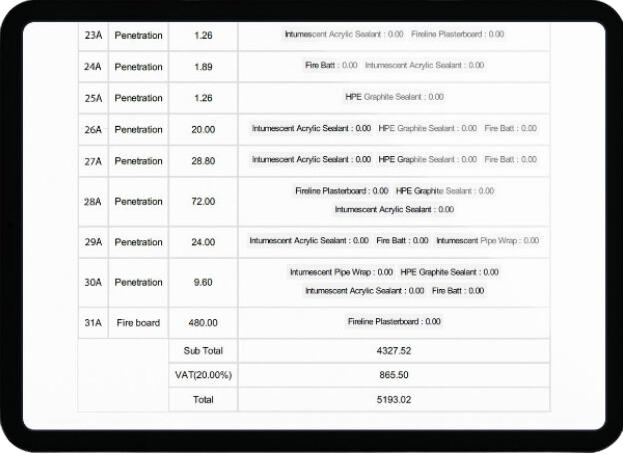 Set the base rate you wish to charge for any labour done. This can be altered for each individual client if required.​
Input the materials you use and set the price you charge for a selected unit of measure, allowing operatives to select the material used at that location and enter the measurements.
Add the rate of VAT you need to charge for your project and FireArrest will automatically add this to your reports.
Save up to £399 when you sign up to FireArrest!
For a limited time, we're providing new users with completely free set up!
This offer is available to those who sign up to either the Lite or Pro package.