Sign up to FireArrest today for FREE with no commitment and no time limit. Completely Free
1 user
2 drawings
Customised Reports
Labour and Material Costing
Lifetime Support
Freemium plus:
2 users included
5 drawings, plus 2 p/m
Company Branding on Reports
100GB storage
1 Form
£20 p/m per additional user
Lite plus:
5 users included
Unlimited Drawings
Client Portal Access
1TB storage
2 Forms
£15 p/m per additional user
Pro plus:
20 users included
4TB storage
Unlimited Forms
£10 p/m per additional user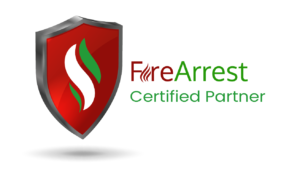 The great news is once you sign up with us, you become an Official FireArrest Certified Partner.
Our reputation as a leading name in the industry means that our Certified Partner Badge is recognised as a symbol of great quality, impeccable reputation and outstanding commitment for all of our customers that proudly display it.
Get one FREE month for every qualified referral.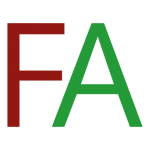 "FireArrest has comprehensively improved our business processes, and keeps our records organised and accessible via the Cloud. It's simple - but effective!"
"Over the past year we have used FireArrest on many projects and have found the software easy to use, helping us to streamline our business and reporting process. Any support required has been handled well, impressing us with their response and willingness to help. We would recommend FireArrest if you are in the market for passive fire protection software."
"We are a small independent company and have just started using firearrest. I have had excellent customer service from Helen who is in sales but she isn't the big sales sells. Super helpful and a good laugh. Andrew helped with the technical stuff although there isn't much technical as it's very user friendly. Highly recommend the product, staff and the business."
Save up to £399 when you sign up to FireArrest!
For a limited time, we're providing new users with completely free set up!
This offer is available to those who sign up to either the Lite or Pro package.